We'll also help you value engineer your GPO-3 part to shorten lead times while increasing the value of the component.
First, a little background on GPO-3:
GP0-3 is a UL recognized plastic insulation material that performs very well in many high voltage electrical insulating applications that require high strength, flame resistance, low smoke generation and moderate heat resistance. Its most common use is to support and electrically isolate power and electrical distribution equipment.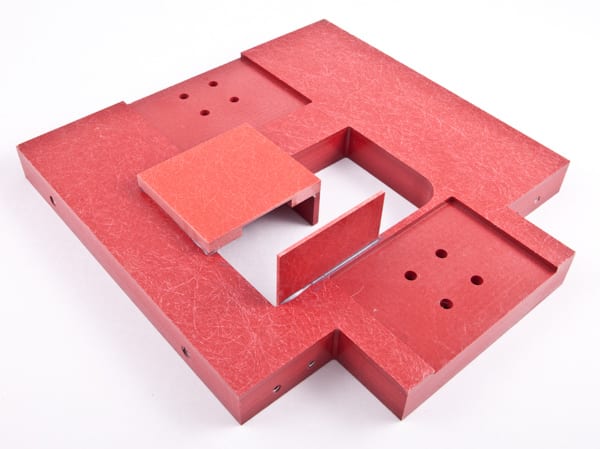 GPO-3 is composed of glass mat and/or glass roving fibers impregnated with polyester resins laminated under moderate pressure or pultruded through a die into angle, channel, I-beam, rod and tube configurations.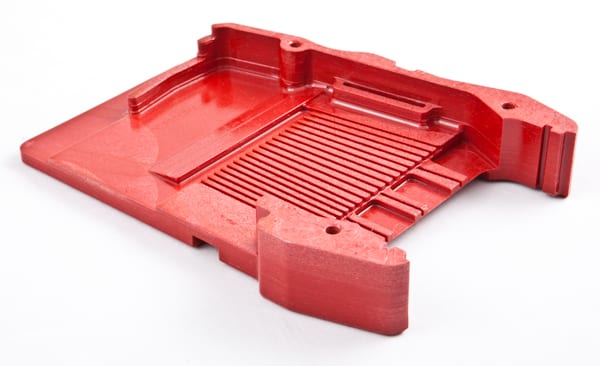 The standard color is red with a thickness range of 1/32″ (.031″) to 2.00″ thick in sheet sizes of 2000 x 1250 mm. Generally, the color range for laminates in basic sheet form is cream to beige, red, and light brown. It has a temperature index of 120 °C for electrical and 140 °C for mechanical applications. It's machined using customized metalworking equipment and punched, drilled or sheared to make parts.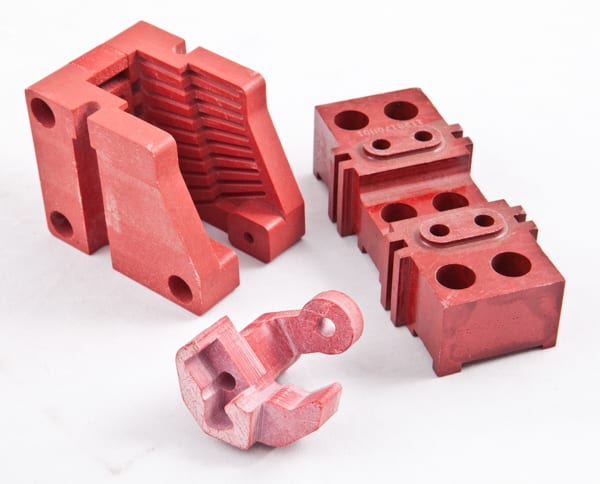 Typical applications:
Bus bar supports and mounting panels
High-voltage appliance insulators and insulation
Barriers and mounting panels in switchgear
Medium and high voltage switches
Dry and ventilated transformers
Panel boards and switchboards
Fuses and circuit breakers
Phase and end barriers
Insulating supports, bars and spacers
Microwave and high frequency applications
Precision machined parts
Thermal splash barriers
Welding jigs
Monti Inc. is a custom electrical component supplier specializing in copper busbar manufacturing, copper fabrication, and complex electrical insulation fabrications to the tightest tolerances and highest quality control. We'll also help you value engineer your part to shorten lead times while increasing the value of the component.