Monti, Inc has always taken an intentional approach to employee development and training. Tuition Reimbursement has long been offered to employees but was underutilized due to the high upfront costs. Company leaders noticed this, and in an effort to increase participation, the Continuing Education Benefit was created. This program offers to pay for tuition costs up front for all leaders, both present and future, of Monti.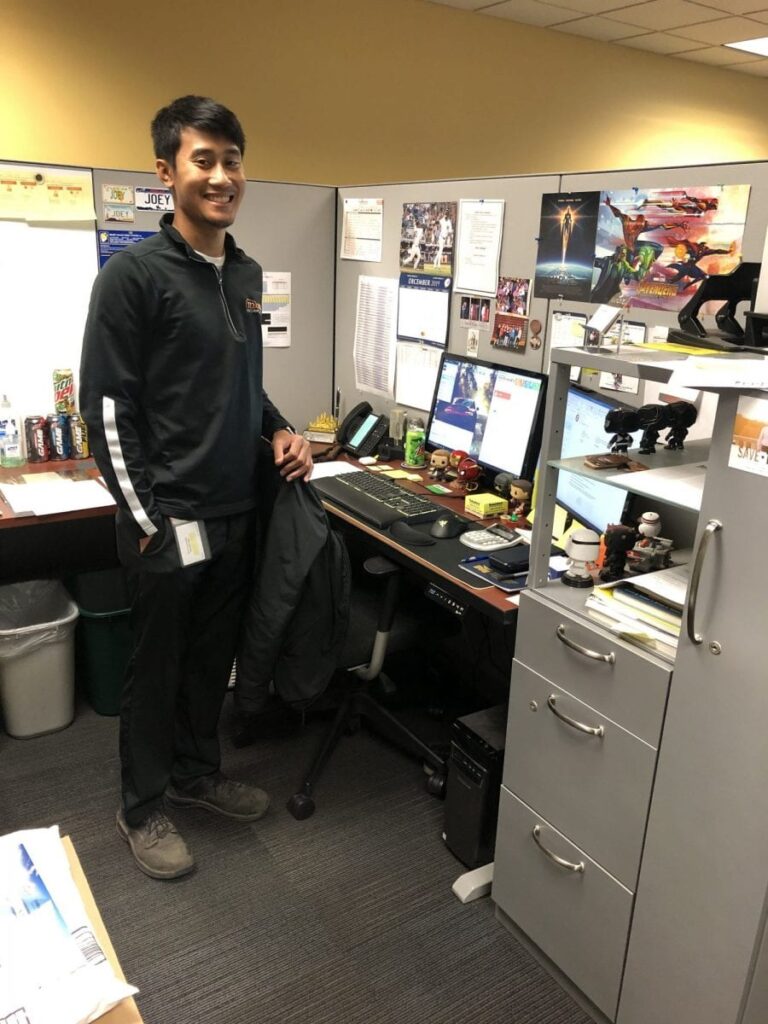 Joey Va started working part-time at a restaurant after he graduated high school. Unsure of how to fill the remainder of his time, his mom, a recent employee of Monti, suggested he join the team. She scheduled him an interview with the production manager, and after a few conversations, Joey was hired on in October 2014 as a Receiving Clerk. Although he had no idea what this entailed, he was excited to get started.
Monti allowed him to get back on his feet. The hours were earlier than he was used to, but Joey felt accomplished at the end of each day. He worked alongside Jamie Asbrock on receiving in raw materials, customer shipments, and communicating with department supervisors on urgent deliveries. Jamie served as a mentor to Joey by teaching him and fellow co-workers the production side of the company. When asked about his first impression of Joey, Jamie quickly recalled how eager Joey was to learn with his go-getter attitude. Though he was cautious for a while with the forklift, he is easy to get along with and ultimately encourages success in every task. Joey found personal responsibility in the parts and even protective over them by ensuring they're taken care of, put away, and correctly counted.
By March 2017, Ken Miracle, Purchasing Manager, and Eric Barton, Senior Buyer, noticed Joey's hard work on the floor and offered him a position in the office as a Buyer. At first, Joey was hesitant to accept. He was unfamiliar with the responsibilities this job entails, and he does not have a college degree, which this position requires. Seeing the leadership Joey has, the Purchasing team offered him the opportunity to enroll part time at Cincinnati State to earn his associates in Supply Chain Management using Monti's Continuing Education Benefit.
Now, Joey has been a full-time member of the Purchasing team for over two years. Each day brings a new challenge, with a new material request or a weather storm holding materials across the country. With a year left in obtaining his associates degree, Joey is thankful to Monti for taking a chance on him. "This company really wants people to excel in what they do."
– By Alexis Hagenmaier